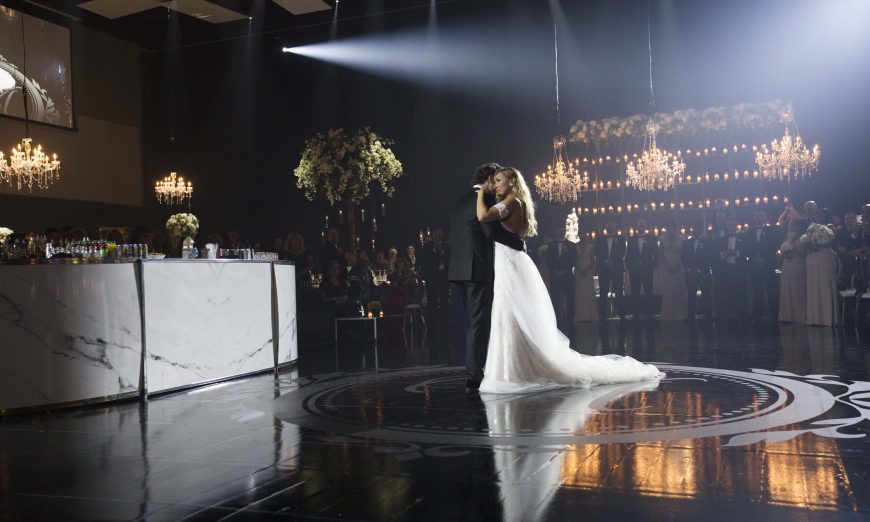 We all know that the most important part of the wedding day is the presence of the bride and groom. How can one attend their own wedding if they've been up for 12 straight months! At byPeterandPauls.com we understand that planning a wedding can be something to lose sleep over.  That being said, we want you to get enough zzz's to get you rested and ready to party on your big day.
Top 4 Pre-Wedding Sleep Tips
Set a Schedule. Setting a sleep schedule which allows you to go to sleep and wake up at the same time everyday. This can realign your body's internal clock. It is important to follow this routine even if you don't feel tired at bedtime or ready to get up. Having a healthy and happy body is the most important thing to consider, everything else comes second.

Turn off all devices. It's easy to call it a night early, it's not as easy to actually fall asleep.  Getting stuck in an endless scroll before sleep is everyone's guilty pleasure.  Turning off your phone at a certain time helps you to resist the temptations of Facebook, Instagram, Pinterest, Twitter etc. and just get some sleep.

Set an exercise routine. Part of the reason you may be having sleepless nights during the planning process can be because of stress. Exercise is a great stress reliever and also aids with sleep.  Taking 30 minutes out of your evening to get in some cardio or take a class is a great way to get out the nervous energy and get you tired and ready for bed in no time! Just make sure to leave a 20 minute wind down window before you actually get into bed to allow yourself to cool down.

Don't over work. Many working couples come home from a long day's work to then dive right into another.  Feeling like there are not enough hours in the day to go to work and then come home and work on the wedding is normal. This is where having the on site event coordinators comes in handy.  Having someone available to you that will work with your vendors and bring your vision to life can really take a load off. This way you can spend more down time relaxing and therefore getting better/fuller night sleeps.
Are you a bride or groom that is getting married? Do you have insight on the quest for a full night sleep? Share your tricks in the comments below! Be sure to follow us on Facebook, Twitter and Instagram for more great tips and tricks!