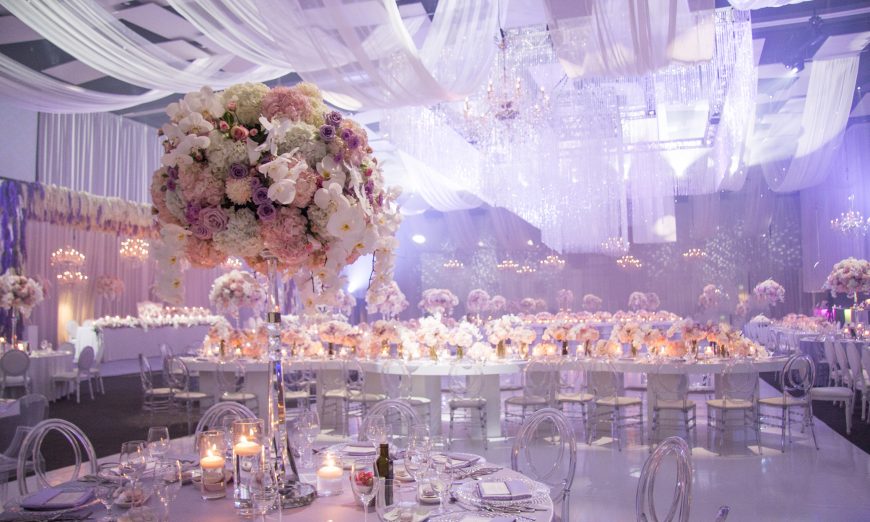 BE A ROYAL FOR A DAY!
Throughout the years, byPeterandPauls.com has been delighted to host and produce some of the most superior events in the industry! We've gathered these royally influenced events to inspire you as you plan your big day! With over 36 years of experience, the possibilities are endless and always 5-Star at byPeterandPauls.com!

Have tea with the bride to be.
Do like The Royal's do! Host a tea party themed bridal shower. This is a fun, fabulous and feminine way to celebrate for everyone on your invite list. Bring this theme to life by including pastel colours, light textures and elegant décor. Set the tone through your invitations and inform your guests of the theme. When choosing an ideal venue, envision your theme and how it will come to life. We suggest The Manor byPeterandPauls.com for Tea Party bridal showers because of its incredible features. The space is great for its various room options and is exceptionally versatile. Large floor to ceiling windows is a beautiful feature of The Manor, perfect for setting the garden-like ambiance at your Bridal Shower. Some creative ideas that you may consider for a High Tea Shower may be; a tea bar with assorted hot and cold beverages. Some flavours you may want to include are; lemon, chamomile, blueberry, mint, and jasmine. Another fun design could be a teapot or cup decorating station for your guests! You may want to use vintage teapots or teacups to display floral arrangements as centrepieces. Check out Pure Event Design for additional floral, décor and design inspo.

Royal Wedding
When we hear Royal Wedding, we automatically think Universal Eventspace or Paramount Eventspace! This is the perfect location to host your very own Royal Wedding with the capacity to accommodate over 2,000 guests. We encourage you to check out the 5- star cuisine, outstanding outdoor terraces (Universal), and gorgeous design aspects. Both of these event spaces can be easily designed for any style of event. Create a royal and memorable evening by having a red carpet at the entrance for photos of you and your guests! The red carpet entrance is a grand and royal addition to the beginning of your evening. There are endless possibilities at Universal Eventspace and Paramount Eventspace, check out some royal weddings or styleshoots we've hosted at both of these spaces! 


Royal Baby Shower Brunch
Hosting a Royal Baby Shower Brunch could be extraordinary! With brunch…come bites, savoury and sweet. Serving food buffet style or seated is always up to your preference, but for brunch, we love having a variety of different food stations. Enough about food lets talk drinks! At a baby shower, we love the idea of a non-alcoholic mimosa bar. This can be done as a fun DIY station or served by our 5-star staff. We suggest hosting a Royal Baby Shower Brunch at Bellagio Boutique Event Venue. Bellagio's light and airy décor, as well as its unique Boutique style set-up, offers an intimate setting for your events.

Royal Dinner Party
Host a Royal dinner party in the comfort of your own home! We love all of the endless possibilities that come from planning a party at home, but at times it can feel like a lot of work. Take some of the stress off and let us cater it. If you are having a royal party, the last person who should be preparing dinner is you. With PeterandPauls Event Catering they will take the reins for all of your staffing, décor and catering desires. For more information on how to elevate your next event, contact us today.
Call us today to learn more about byPeterandPauls.com 905 – 326 – 2000!