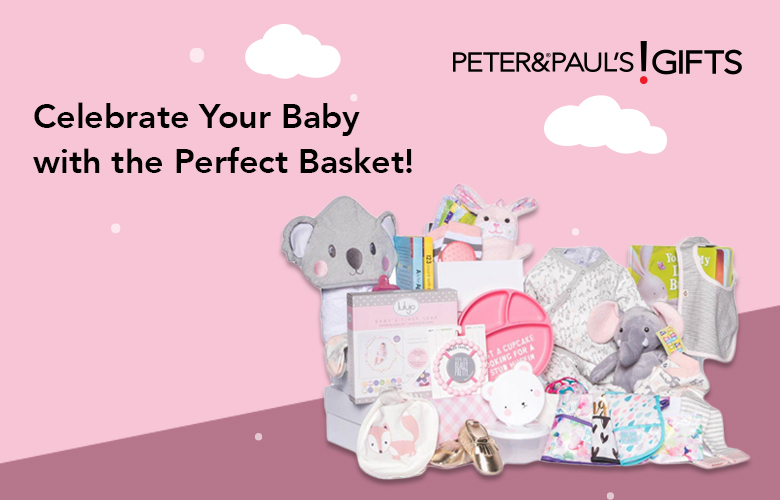 Our baby gift baskets are carefully designed. We take into consideration baby and latente needs by ensuring all our baby gift basket items are selected with quality, style has value.
We also offer baby gifts that can be personalized. Our blankets, ribbon, crates and wooden wagons, trunks can have a baby's name on it. We also do engraving, embroidery to make that baby gift basket extra special. We also offer baby gifts that you give in the baby's first year of life. Our milestone collection offers 5 gifts for 1 price that are sent automatically to the baby's parents at birth, 3 months, 6 months, 9 months and baby's 1st year! A perfect gift that keeps giving.
In our baby gift baskets we offer a large assortment of baby books, baby sleepers, baby toys and baby blankets inside beautiful baskets. Our baby gifts are elegant, on trend and creatively designed to leave a memorable impression and show how much you care.
Click here to view all our baby gifts, or see a few of our favourites below: