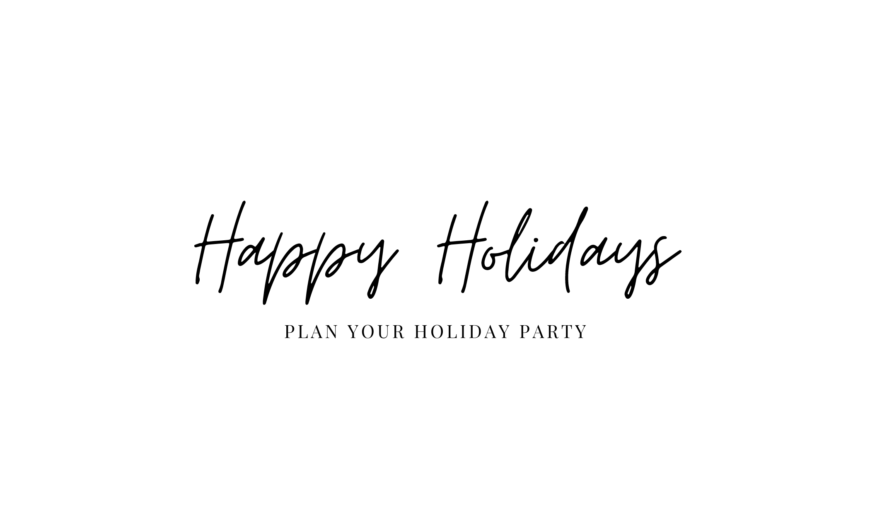 Are you planning a holiday party? We only host the greatest, and with that comes great responsibility. Responsibility to throw you the best, and safest holiday parties! After the last few years of inconsistent gatherings, we are back in a big way running your holiday events safely.
Choosing a location is a great place to start. We have many amazing venues and restaurants. From our newly renovated modern Bellagio Boutique EventVenue, to our beautiful rustic Kortright EventSpace, we surely have exactly what you want to host your holiday party. See full list of locations here.
Along with booking at one of our venues or restaurants, you will be given a list of preferred vendors. Our preferred vendors are some of the best in the business. They will be able to help you with every detail of your party like food, themes, décor, games, party extras, etc.
We know that some of our guests love to host their holiday parties at home. As a result, we were sure to have services for you as well. From holiday catered meals and wine from Peter and Paul's EventCatering, to beautiful holidays gifts and gift baskets from Peter and Paul's Gifts. We are always here to provide you with all of the services you need, with whatever you chose to do.
Above all, we wish you the happiest of holidays!