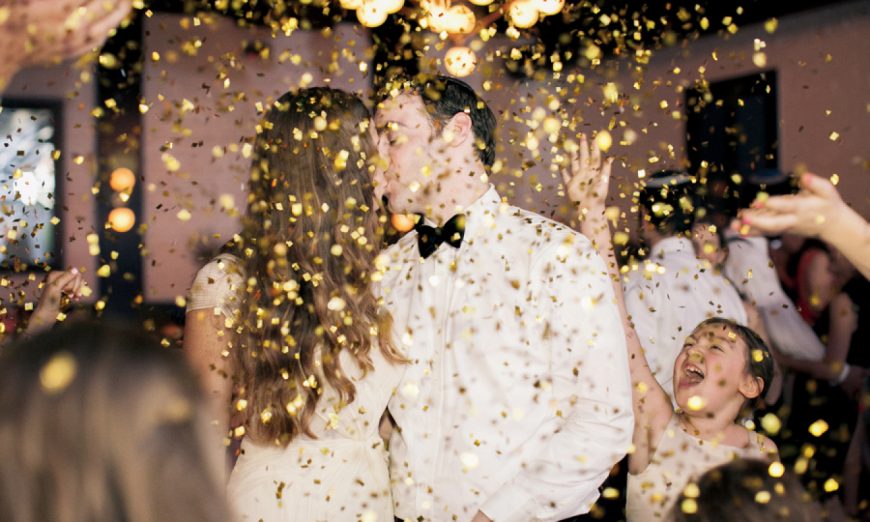 The Top New Years Eve Party Themes
The end is near. The end of 2016 that is! We want to make sure that you are ringing in the new year with a BANG! New Years Eve is one of the biggest nights of the year when it comes to parties and events.  This night is supposed to be magical, unforgettable, fun, and crazy! It's a night filled with friends, food, drinks and lots of dancing. Where will you find yourself when the ball drops? At byPeterandPauls.com we know picking a party destination isn't easy. Which is why we have put together a list of the top 4 NYE party themes that will have people talking for months to come!
Masquerade Ball
This theme is for the mysterious, those who want to experience the night as someone else! This type of party requires you to get creative, step out of your comfort zone and play the part. With this theme think Venetian Carnival.  There will be lots of colourful masks, with feathers, jewels, and many tiny details. Get ready to reveal your identity when the clock strikes 12!
Old Hollywood
It's all about the glitz and glam with this theme. Think paparazzi, champagne and lots of red lipstick.  Bring your friends and channel your inner Marilyn Monroe, because this is going to a classy night with tons of hors d'oeuvres and bubbly.  Countdown to 2017 with the red carpet rolled out and cameras flashing!
Disco Fever
Who doesn't love moving and grooving to the sounds of the 60's, 70's and 80's? Get your disco moves and your platform shoes ready for a night on the town. Unleash your inner John Travolta and Olivia Newton-John and get ready to dance the night away!
The Roaring 20's
It was a time of prohibition where 'flappers and dappers' would drink, smoke and dance the night away at hidden speakeasy parties! Why not take a page out of their books and get dressed up in your best flapper dress for a glamorous and high class party! Bring in the new year with your best dancing shoes, champagne in hand and get ready to eat drink and dance until the sun comes up!
Want to join in on the fun this New Year's Eve? You're in luck! byPeterandPauls.com is hosting 4 amazing New Year's Eve parties at 4 of our iconic venues! Pick a theme or pick a venue either way you are sure to ring in the New Year with a bang!
Visit the events page for more details or contact us on all our social platforms: Facebook, Twitter and Instagram