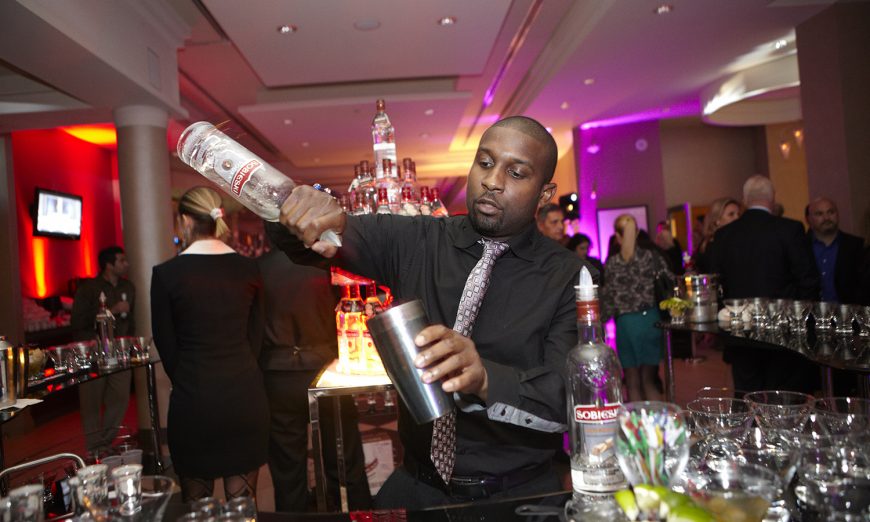 Thinking about creating a signature cocktail?
What are they?
Easily put, a signature cocktail is an original drink. It is created to express the originality and personality of the person (or couple) creating it.
Why does this matter to you?
We're glad you asked. Signature drinks have a long and exciting history.  Meaning, they were invented well before the 21st century.  It is said to be true that most beverages have stories behind how them and how they were designed to represent the country they come from.
Today, people all over the world from establishments to couples are using signature cocktails to create their story, brand or personality in the form of a beverage to share with their guests.  Signature cocktails are a great way to tie in a couple's personal taste and theme into their wedding reception.
Now that you understand the meaning behind a signature cocktail we at byPeterandPauls.com want to assist you in choosing the best one for your big day.  We know there is a lot of flavour combinations to choose from so we're sharing with you our personal favourite, served to us many times before by our founder, Peter Eliopoulos.
Bacardi 8 and Coke
1. FIll a tall glass to the very top with ice – it is important that you use a lot of ice/
2. Add a lot of rum (half a glass to be exact)
3. shake the rum and ice together then add more ice
4. Slowly pour a splash of coke over the ice and rum
5. DO NOT stir – leave as is and serve
6. Enjoy!
Like this recipe? Want to see more good stuff like this? Let us know what you think in the comments below! And, follow us on our social platforms – Facebook, Instagram and Twitter!