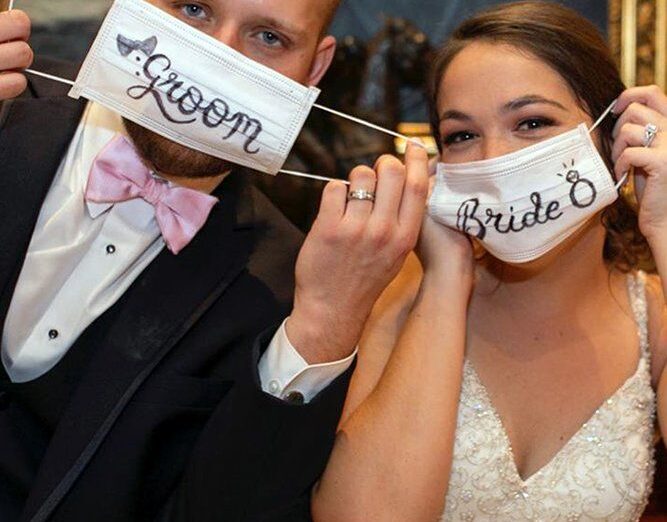 Planning your dream wedding, social gathering, or corporate function is hard enough without the new rules and regulations set in place due to the COVID-19 Pandemic. We're here to make planning a little bit easier for you so that you can execute the perfect event, stress-free!
Step 1: Pick the date
This step is crucial. If you have not already chosen your desired date, grab your calendar!
Step 2: Find Your Venue
So you've picked a date, now where will the event be happening? With everything going on, the last thing you and your guests need is to feel unsafe when you enter an event venue. Picking an event venue in Toronto and surrounding GTA during this time may seem like an impossible task, however, it is best to do your research and read different company policies to see what fits your needs. You need to ensure your guests feel safe, especially with the weather getting colder and more events being held indoors leading into the Fall and Winter seasons.
Pro Tip: When you're venue shopping, have a look at the many event venues by Peter & Pauls Hospitality Group. We are your Leaders In Safe Events!
Step 3: Choose your people wisely
Once you have your venue locked in, it is now time for the fun part; the guestlist. With social events such as a wedding, we understand how difficult it is to cut down your guest list to what could be a fraction of the size it originally was (pre-pandemic). Especially if you have big families or large friends groups. We get it. This part is definitely the hardest part of the process. However, to conquer this difficult task, here are some tips:
Take a deep breath
Grab your note pad and pen
Write down immediately the first people who come to mind. The ones you NEED there. Don't think about the limit for this step. Just write it down and look at the length later.
If it exceeds the 50 person limit, start to scratch off some names by doing a process of elimination. If you once had kids at the event, make it an adults-only one.
Make a backup list of about 5-10 guests that you would want there if anyone on your immediate list cannot attend.
Make the RSVP date a little bit earlier than you normally would so that you have enough time to know whether or not to reach out to the people on your backup list.
Remember, everyone understands that what is happening in the world right now is serious and you have to abide by the rules.
Step 4: Can't dance? No problem, we have decor!
Now that you know who you're inviting to your event, it's time to pick your decor! With the new safety protocols, you are unable to dance at social or corporate events, as of now. This may have been the part of the event you were looking forward to the most, however, you can make the event exciting with decorations. Decor plays a key role in the success of your event because it will distinguish your event from others.
Think outside of the box and choose decorations that have the "WOW!" factor. If you have a strict budget, use the shortened guest list to your advantage. Take a look at our incredible decor with Pure Event Design for some #decorinspo to choose from!
What's in this season? Balloon arches, floral arrangements, and party themes!
Pro Tip: Having a theme makes finding event decor a lot easier. That way you can narrow in on your desired colour schemes.
Step 5: Prep and Prepare
Make a list and check it twice because once you have your venue, guest list, and decor down, you need to make sure you have everything else you need, vendor wise. If you are choosing an event venue unlike a Peter & Pauls Hospitality Group event venue that does not have Catering, Gifts, and Audio-Visual all in one, then it is best to write a list of everything you need. Your list can include vendors such as:
Food and beverage providers (Check out Peter and Pauls EventCatering)
Audio-visual technology if you need music or giant screens at your event (Check out S4 powered by ACS)
Bustas or take-home gifts for your guests (Check out Peter & Pauls Gifts)
Photography/videography
Step 6: Accepting that this is the new normal for a while
I know initially the event you had in mind did not feature masks, social distancing, and no dancing, however, during these trying times it is something that we all have to accept and push through together. We are here for you and we are so grateful to still be able to host both social and corporate events.