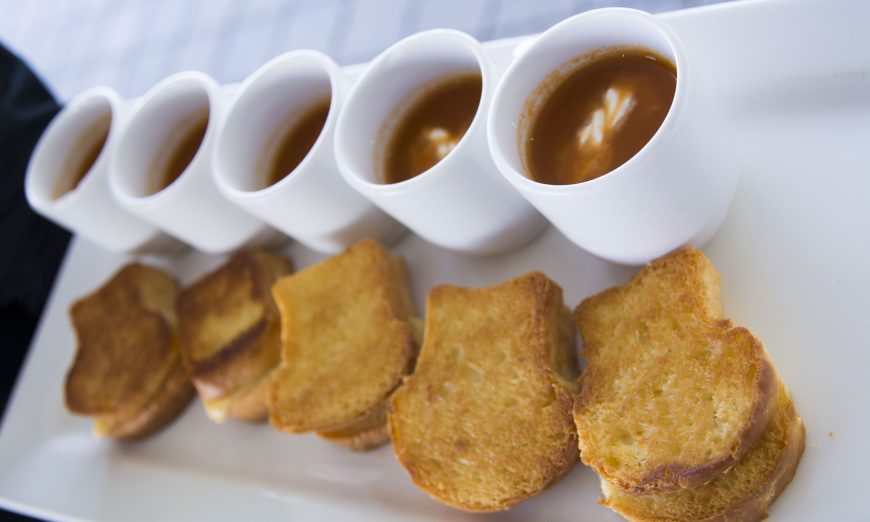 Thinking of A Winter Wedding
When people think of winter weddings, it's hard to get past the thought of boots, slush and bad driving conditions. Look past this and see the beauty in the season.  What you'll see is that there is plenty to enjoy when planning your winter wedding! At byPeterandPauls.com we want to give Winter some credit – I mean who doesn't love watching the snow fall, it's beautiful! This is why we have put together a list of 5 things you can only do at a winter wedding.
Heat Things Up Behind the Bar – Forego the frozen cocktails and trade them in for a hot chocolate bar, mulled wine and B52's! Give your guests something sweet and satisfying that will keep them warm from the inside out!
Expand Your Honeymoon Options – Often times a honeymoon means white sands, pina coladas, and nothing but ocean as far as you can see. However, getting married in the winter time offers many more options. For those who are more adventurous, think a week in a chalet. Skiing, and snowboarding by day and dining in front of the fireplace by night. Sounds Romantic!
Useful Party Favours – Tired of collecting cups and saucers, or bottles of mini champagne for party favours? How about a pair of toasty gloves to make the walk over to the car, that much warmer?
Cozy Reception – Winter weddings are the best time to take advantage of throw pillows, lounge seating and warm colours when it comes to decor. Keeping these decor elements in mind can really warm up the space. Thus making the transition from the cold outdoors to the cozy ballroom, more enjoyable for all your guests.
Warm and Hearty Late Night Station –  Take a break from dancing the night away to refuel. Say goodbye to ice cream and say hello to warm apple pie, soup in a cup and baked mac and cheese.  All of which are the perfect comfort foods to warm you up and end your night the right way. 
Like these ideas? Let us know in the comments below. Don't forget to follow us on Facebook, Instagram and Twitter to stay in the loop with all the latest happenings.