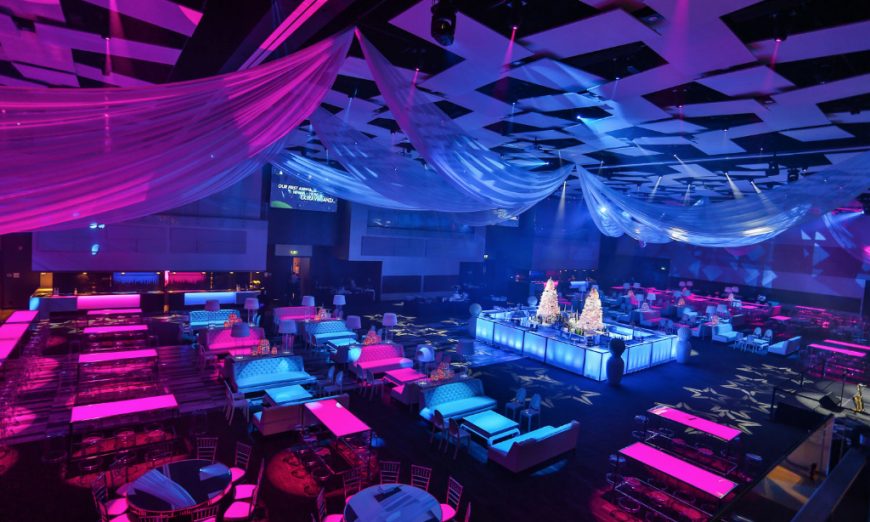 Planning a holiday party?
The last full summer month is coming to a close.  The question on the top of your mind is probably not what am I going to do for my corporate holiday party. It's probably something along the lines of – what you're going to prepare for your labour day BBQ, am I right? Yes, we know it's only August and yes we know that it's over 4 months away however, novice party planners will tell you that this is the BEST time to start thinking about the holiday season.  At byPeterandPauls.com we want to make sure that you are ahead of the game when it comes to planning the best holiday party for your employees.
Expense Planning

– Holiday parties are expensive, there's no way around it.  Providing food, beverages and a venue all while making sure that your guests are entertained and having a great time, will definitely add up.  However, planning early allows you to spread out costs and assess the best decisions for your budget as opposed to just settling with what's left, which usually breaks the bank.

Brainstorming

– So last year was a huge success? Great! That means that as expectations run high, this year you have to come up with something even better than the last.  Brainstorming is a creative process and takes time – it is not something that can be rushed at the last minute. By starting early, you are giving yourself time think about your event strategy, look into what's trending and ask for the help of your fellow executives so that you can execute a flawless party that will have people talking for months to come.

Don't be a DIY fail

– Everyone loves a good 'ol college try when it comes to Pinterest DIYs but when you're trying to encourage a lively party with all your staff, don't get caught glueing together a themed pinata at the last minute.  Think outside the box and if you're going to DIY make sure it is suitable for your theme and that you have ample planning and assistance.

Time is of the Essence

– The bottom line when it comes to starting early is that your time is valuable and in the corporate world we know that levels of busy change with the color of the leaves. Inching closer and closer to year end puts a lot of pressure on employees and executives alike so take the stress off yourself and others and start brainstorming.  Realistically speaking, your invites should be going out in early November which means by October you should have a theme, a venue, a time and basically all the bone structure of your merry holiday party and we haven't even addressed entertainment or photography yet.

Your Employees are worth it

– Yes, we know that you already know this but it's great to reinforce this thought process when planning.  A holiday party is more than just a get together, it's a chance to show appreciation to your staff for all their hard work and their time.It's a time to put work aside and say thank you, making them feel more like part of a family than a company.
Need help planning your holiday soiree? No problem, let our corporate events team handle your holiday party from concept to completion including decor, entertainment, venue selection and menu design. Contact us at corporate@bypeterandpauls.com or on social @pnpcorporate