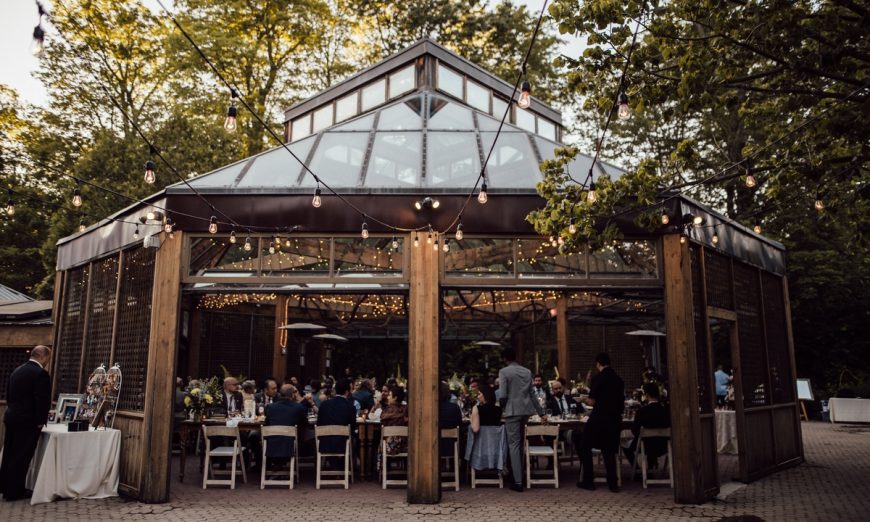 There's no wonder why so many people are obsessed with autumn! It's the time the leaves change colour, the weather cools down, and we get to enjoy fuzzy sweaters and our favourite warm beverages. With so many weddings happening in the summertime, it's refreshing when brides choose to get married in the fall.
These are a few of the many reasons why we're gushing over fall weddings:
Food
As the seasons transition and we start experiencing cooler weather, there's nothing more delicious than having fall comfort foods. You can ask your catering coordinator about adding fall fruits to your salad such as apples and figs, or opt for having soup instead! Delicious classics such as cornish hen and beef tenderloin can be accompanied by favourites such as pumpkin ravioli and roasted carrots. Oh, and don't get us started on your dessert table! See below for more inspiration.
Venues
Play around with the natural elements of the season in your photography shots. It's a beautiful time to take pictures with golden sunsets and gorgeous fall foliage. You can even let nature take the centre stage when you pick an outdoor event space for your special day. Venues such as Kortright Eventspace, and Black Creek Eventspace allow for some great rustic shots with trees, open fields, and ponds. So you can let nature do the work!
Flowers & Décor
When it comes to fall, there's no shortage of floral and décor options.
While some brides choose to be very obvious in drawing inspiration from the season through rustic elements like pumpkins and burlap, others choose to be more subtle in how they decorate. "Dahlia's are super hot right now." Says Pure Design Events Florist, Julie Drago.
"Dahlias in the fall are what peonies are in the summer."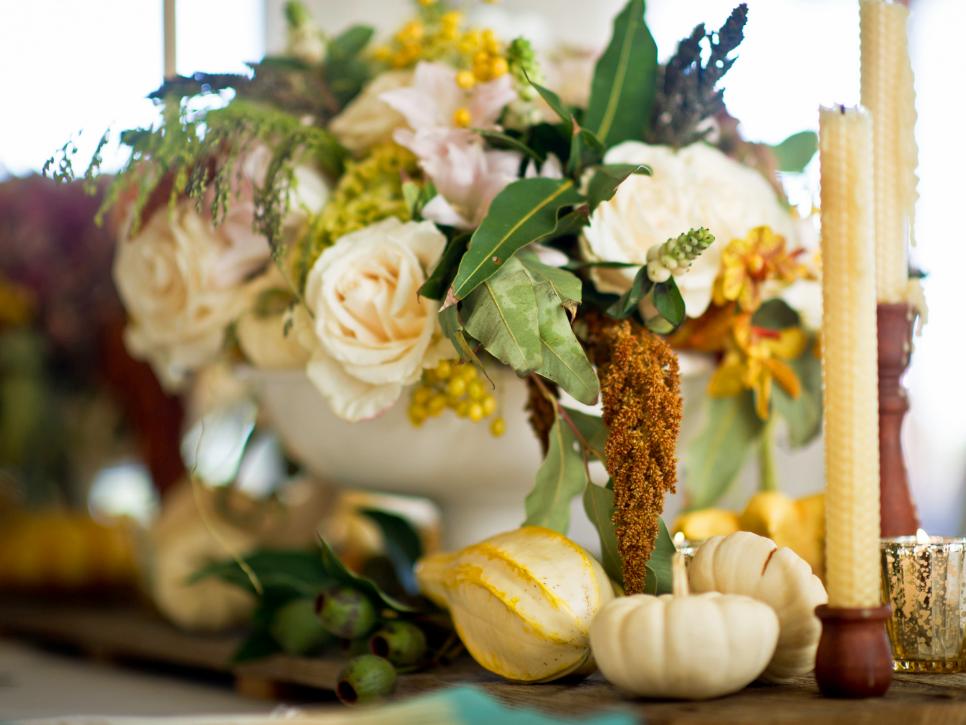 Dresses
When we're past the hot summer months and getting into the cooler season, there are so many dress options for your big day! Some current trends include jumpsuits, high necklines, and lace sleeves. You can pick to wear the classics, or play up the current fall trends which are sure to stick out in your guest's minds when they think back to your wedding. Recently, famous fashion blogger, Chiara Ferragni wore a custom made Christian Dior gown that embodied some of those elements. We're sure to see more brides take risks with their wedding gowns this autumn.