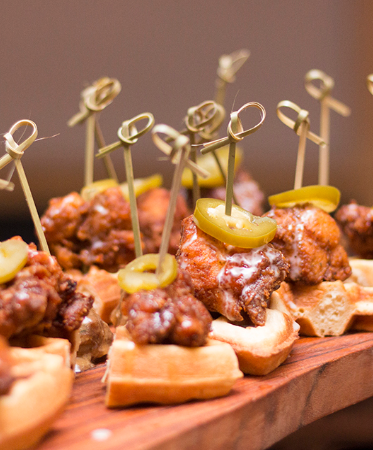 Your go-to guide for tasty recipes that will make cold winter nights a little easier to handle!
It's that time of year again; snuggle season. For those of you who are in need of a little pick-me-up because of the colder weather, we have a list of easy to make and ever-so delicious comfort foods recipes to get you through these icier months. For those of you who are reading who want nothing to do with cooking, skip the recipes below and head straight over to https://www.peterandpaulseventcatering.com/ for all of your catering needs. From small to tall orders, byPeterandPauls does it all!
Warning: while reading, you may experience a sudden burst of hunger and/or drooling.
Butternut Squash Soup is not only festive but also comforting. Definitely an item to enjoy in the colder months because of the Holidays.

(Source: Food Network Canada)
Everyone loves macaroni cheese. It is a staple item when in need of comfort, especially on a chilly night accompanied by your favourite movies and a cozy blanket.

(Source: Seasons and Suppers)
Vegan Alternative to Macaroni and Cheese recipe
Between each bite, you'll taste the cheesy comfort.

(Source: Kraft Canada)
Who doesn't enjoy a classic spaghetti and meatballs dish? Check out this easy-to-make recipe (if, of course, you don't have a copy of nonna's recipe at home)

(Source: Rachel Ray magazine)
The Comfort Chicken Trio
Get your comfort on with this trio of dishes sure to cure your winter blues!

(Source: Food Network Canada)

(Source: Ricardo Cuisine)

(Source: TasteofHome.com)
Had enough of the chicken? Try out a Shephard's pie! It has everything you need; meat and potatoes.

(Source: Betty Crocker)
Pizza (of course)
Self-explanatory… Look at the CHEESE!

(Source: Averie Cooks)
Oh, and did me mention… more CHEESE?!

(Source: Pilsbury)
Because there is nothing more comforting than warm bread and cheese.

(Source: Kraft Canada)
Speaking of bread…

(Source: Food Network Canada)
You will definitely wake up with a smile on your face when you look outside and see the cold with a fresh batch of pancakes!

(Source: All Recipes)
There's always room for dessert.

(Source: platedcravings.com)
We hope you enjoy making these delicious comfort foods and don't forget to visit the byPeterandPauls Event Catering website for all of your catering needs!