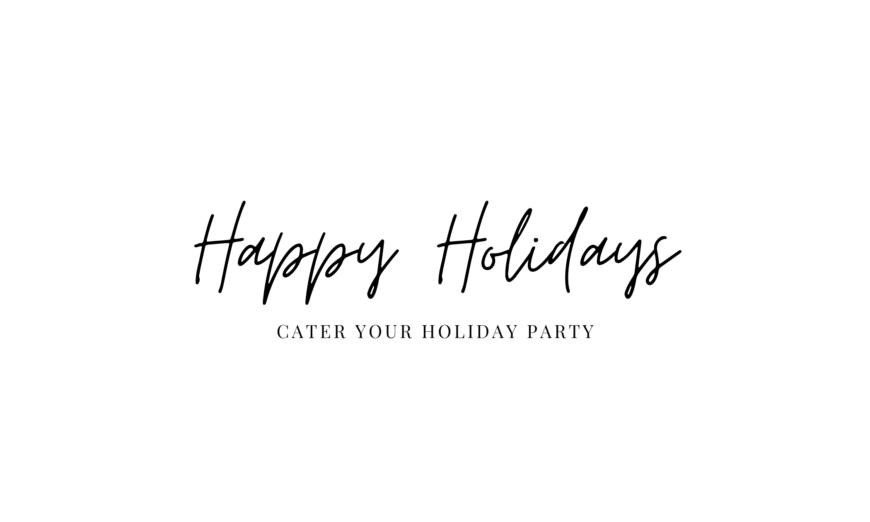 Are you ready for the holidays? Nothing makes us happier than spending time with our loved ones, exchanging gifts, making memories, and eating great food. However, cooking an entire meal for your family and friends can take away from the time you have with them during the holidays. Catering by Peter and Pauls EventCatering is here to make it that much easier for you.
Our 2021 holiday menu is live, and boy is it one to drool over. From oven roasted turkey and stuffing, to eggplant parmesan, to chicken souvlaki, and so much more, we've mastered it all. There is something for everyone! How can I forget about the desserts, limoncello tiramisu, to maple pecan tarts, to holiday cookies, we have you covered from A to Z.  See menus below.
This quote from our website says it all. "We provide clients with a 360 approach to event solutions including event staff and coordination, décor, rentals, and exceptional cuisine!
With a new, fresh, outlook Peter and Paul's EventCatering will offer only the best in unique and customizable menus delivering the finest in catering for all your events just as we've always done. Don't have time to plan? Let us handle everything! Trust us, we have been doing this for the last 39 years."
Putting your trust in us for a holiday event is something you want to do and I promise you wont regret it. Take your time, with a glass of wine, and the company of your loved ones while we cover the food.
We look forward to being with you for your holiday parties!