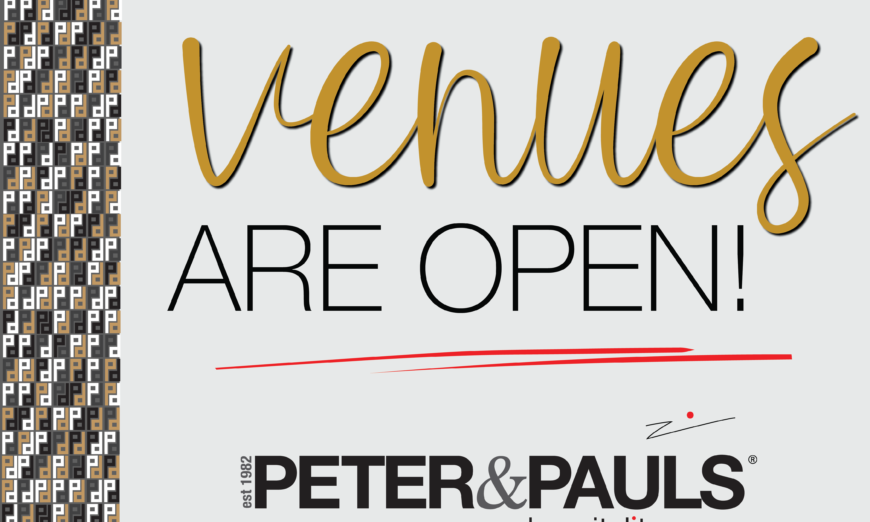 We are so excited to welcome you back into our iconic, 5-star event venues!
Photo was taken at Universal EventSpace
This has been a very hard time for all of us and we cannot wait to see you again at our venues! We've spent the past few months preparing for this moment and it is finally here. The safety and well being of our valued guests and staff is our top priority and Peter & Pauls Hospitality Group is ready to get the party started in a safe and healthy environment with you again!
We have an extensive emergency and contingency plan in place for COVID-19. We are ready to provide numerous different services while respecting all safety measures in place in our respective municipalities as well as communicated by the Provincial Government.
When appropriate, our venues will accommodate indoor events hosting a maximum of 50 people and outdoor events hosting a maximum of 100 people. As restrictions continue to ease, we will be ready to host larger events.
Currently, Universal EventSpace, David Duncan House, The Manor, and Clubhouse EventSpace have patios and outdoor spaces to host events up to 100 people. Peter & Pauls Hospitality Group hopes to see you very soon!
Please call us at 905.326.2000 for all booking and policy inquiries!