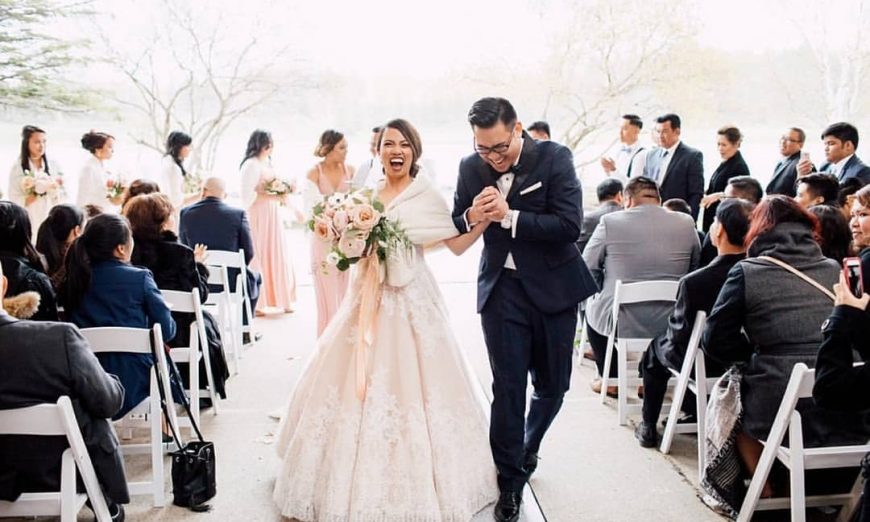 The days where wedding ceremonies and receptions being in two different places are gone as more couples are opting for a stress-free, two-in-one venue for their big day!
What are some of the benefits to holding your wedding ceremony at your reception venue?
Later start to the day
While most brides will be up before the crack of dawn to get all dolled up for the wedding day, an onsite ceremony at your reception venue usually indicates a later-than-usual start time, typically around 4 or 5 pm. Ceremonies are usually scheduled later in the afternoon to accommodate your guests so they can easily make their way to the reception space immediately after. With a later ceremony time, bridal parties have more time to get ready, chill out or take beautiful photos.
Ideal for first looks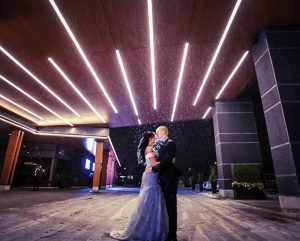 Speaking of photos, if you've ever loved the idea of creating a first look for your wedding album, believe it or not, an onsite ceremony allows flexibility in your busy day thanks to the late ceremony time to capture some sweet photos of you and your partner. We suggest setting up this photo-shoot a couple hours before getting into cues for your "I dos."
Read More: Top 3 Reasons why to host your wedding on a Friday or Sunday
Less travel for your guests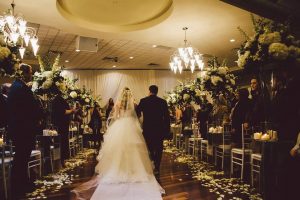 Not only does a later ceremony time alleviate stress off of your guests to make it to the ceremony in an early-morning time crunch, but it also allows your guests to stay in one spot without having to travel to many places in one day!
Read More: How to choose the right wedding venue
Customizable options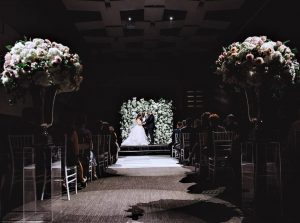 Unlike conventional ceremony venues, having your ceremony at your reception venue opens up a wide variety of options to complete a vision or customizable look that is unique and catered specifically to the both of you!
Read More: Top 5 WinterWedding Trends
Is an onsite ceremony right for me?
While an onsite ceremony has many benefits, it's not always possible to have due to certain religious reasons. Before booking your ceremony venue, always speak to your wedding officiant to find out if there are any stipulations or restrictions.