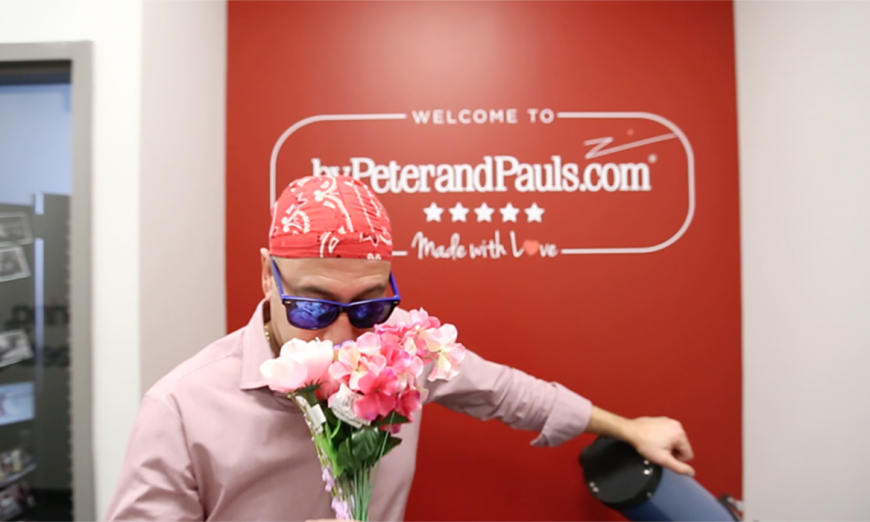 For singles, Valentine's Day can be a bit daunting. Even if you are completely content with the idea of being single, it can sometimes be difficult seeing love and other stuff left, right and centre (am I right?). At byPeterandPauls.com we have seen plenty of weddings, but, we love celebrating all of our single ladies and gentlemen out there too!
February 15th is "Single's Awareness Day" and in honour of our all independent friends, we've put together a compilation of GIFs to describe Valentine's Day as a free bird!
–
You don't need anyone to complete you, you're confident and independent!
That being said, you have every intention of remaining single.
However, that doesn't mean that you want to hear your coupled friends go on and on about their Valentine's Day plans.
Even though you intend on having the time of your life no matter what you end up doing.
You'll admit, though, that it can get lonely sometimes…
And the holiday can be rather frustrating
But then you remember that being alone is refreshing! Can you say FREEDOM!
That is, until the day you meet someone, who makes you feel like this…
And you wonder why you were ever single, to begin with?
But until that day, you'll spend your Valentine's Days thinking about Y-O-U,
and loving every second of it.
Like what you see? Let us know in the comments below. Don't forget to follow us on Facebook, Instagram and Twitter to stay in the loop with all the latest happenings.